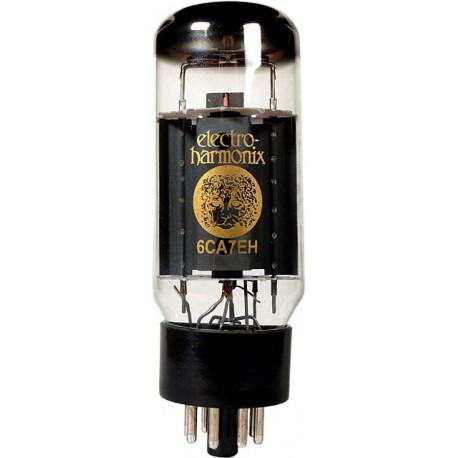 Electro Harmonix 6CA7
New product
EHX 6CA7 (Big bottle EL34)
Another great tube from Electro Harmonix, the 6CA7 is a bigger varient of the EL34 and is directly interchangeable.
These tubes are robust, have long life and are great in both Hi Fi and Guitar amplifiers.
**ORDER TWO FOR MATCHED PAIR.
****ORDER FOUR FOR MATCHED QUAD.
8 Item Items
New Production RUSSIAN - Factory Matched - In stock - Pick up available in Melbourne.
Warning: Last items in stock!
Availability date: 19/06/2020
More info
Made in Russia.
FACTORY MATCHED - 48 HOUR BURN IN.
Matched sets available.